Definition of Distance Education
According to the Southern Association of Colleges and Schools' Commission of Colleges, distance education is a formal educational process in which the majority of the instruction (interaction between students and instructors and among students) in a course occurs when students and instructors are not in the same place. Instruction may be synchronous or asynchronous. A distance education course may use the internet; one-way and two-way transmissions through open broadcast, closed circuit, cable, microwave, broadband lines, fiber optics, satellite, or wireless communications devices; audio conferencing; or video cassettes, DVD's, and CD-ROMs if used as part of the distance learning course or program.
Alabama Southern Mission Statement and Distance Education Strategy
Alabama Southern Community College provides comprehensive educational opportunities and services in diverse learning environments to enhance community and economic development for the citizens of southwest Alabama.
Distance Education – Provide access to high quality instruction and support services through distance education and ensure that the learning environment is comparable to the traditional formal educational process without the need for students to be in a specific location at a set time.
Alabama Southern Distance Education Policy Manual
Are you ready for online learning?
A Student's Guide to the Canvas Dashboard
Distance Education Frequently Asked Questions (FAQs)
Click the image below to access the FAQs.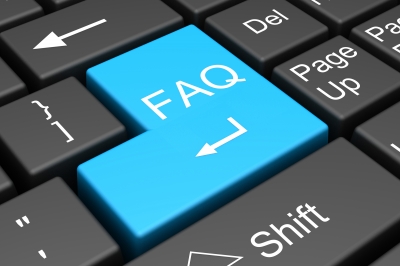 Recommended Computer Hardware and Software for Alabama Southern Distance Education Courses
1. Computer Operating System
a. Windows XP SP3 and newer
b. Mac OSX 10.6 and newer
c. Linux – ChromeOS
2. Mobile Operating System Native App Support
a. iOS 7 and newer
b. Android 2.3 and newer
3. Computer Speed and Processor
a. Use a computer 5 years old or newer when possible
b. 1GB of RAM
c. 2GHz processor
4. Internet Speed
a. Minimum of 512 kbps
5. Screen Readers
a. Macintosh: VoiceOver (latest version for Safari)
b. PC: JAWS (latest version for Internet Explorer 10 &11)
c. PC: NVDA (latest version for Firefox)
d. There is no screen reader support for Chrome
6. Browsers
a. Internet Explorer 10, 11, and Edge (IE 10 )
b. Chrome 44 and 45
c. Safari 7 and 8
d. Firefox 39 and 40 (Extended Releases are not supported)
e. Flash 17 and 18 (for recording or viewing audio/video and uploading files)
f. Respondus Lockdown Browser (supporting the latest system requirements)
Distance Education – Student Policies
1. Alabama Southern Community College will demonstrate that the student who registers in a distance education course or program is the same student who participates in and completes the course or program and receives the credit by verifying the identity of a student who participates in class or coursework by using, (a) a secure login and pass code and (b) proctored examinations.
a. Secure Login and Pass Code
Alabama Southern uses the Canvas LMS (Eagles' Web) for distance learning enabled courses. The Canvas system uses a Hyper Text Transfer Protocol with a Secure Sockets Layer (SSL) which helps ensure that the connection between the student's computer or mobile device and the CanvasLMS server is a secure and safe transaction. As such, students use their student number as the secure login and are assigned a unique pass code.
Students that forget their pass code may request help by selecting "Don't know your password" on the login screen. A Canvas Support Ticket will be created and immediately mailed to college IT support personnel for resolution.
b. Proctored Examinations
To assure integrity, each online course must have at least one proctored examination (midterm or final) supervised by the instructor, an approved proctor, or through Repondus Monitor and Lockdown Browser. Students unable to travel to campus must take the exam under the supervision of an approved proctor. Instructors and approved proctors shall require students to show a valid photo ID. (See page 6 of this document for guidelines as to what constitutes an approved proctor.)
Alabama Southern use the

Respondus Lockdown Browser

and

Respondus Monitor

for proctored quizzes and examinations.

LockDown Browser

is a system that locks down the testing environment with the respective LMS. Specific features of the

Respondus LockDown Browser

are

Integrates with Blackboard, ANGEL, Brightspace by D2L,

Canvas

, Moodle, and Sakai

Assessments are displayed full-screen and cannot be minimized

Assessments cannot be exited until submitted by users for grading

Task switching or access to other applications is prevented

Print, Print Screen, and capturing functions are disabled

Copying and pasting anything to and from an assessment is prohibited

Screen capture, messaging, screen-sharing, virtual machine, and network monitoring applications are blocked from running

Right-click menu options and function keys are disabled

Browser menu and toolbar options are disabled, except for Back, Forward, Refresh and Stop

Source code for the HTML page cannot be viewed

The browser automatically starts at the login page for the institution's learning management system

URLs cannot be typed by the user

External links don't compromise the locked testing environment

Pages from the assessment are not stored on the computer after exiting

Assessments that are set up for use with

Respondus LockDown Browser

cannot be accessed with other browsers

Localized for multiple languages, including English, Spanish, French, German, Italian, and Portuguese

Available for both Windows and Mac computers, as well as iPad (Respondus 2014, 1)
Coupled with the Respondus LockDown Browser, Alabama Southern uses the Respondus Monitor system which interfaces with a webcam so that video and snapshots of the student and his or her testing environment can be seen. Through this system, faculty and college administrators "ensure student identity and exam integrity in distance learning environments" (Respondus 2014b, 1).
2. In order to protect the privacy of students enrolled in distance and correspondence education courses or programs, the faculty will not publicly post any grades or personal information for any student. Grades must be posted securely, visible only by each individual student, in his/her password-protected Eagles' Web (Canvas) student grade book.
To further protect the privacy of students, all faculty must contact students using the secure email system in Eagles' Web (Canvas). Students may adjust the settings in their password protected Eagles' Web (Canvas) account to only receive email in their Canvas Inbox or receive email in their Eagles' Web (Canvas) Inbox and other designated private email accounts. Students have the ability to view their entire email history in their Eagles' Web (Canvas) Inbox and delete emails as desired. As with any other password protected email account, other individuals cannot access and view the message history.
3. Alabama Southern Community College does not charge any additional fees for the costs that may be directly incurred with the verification of student identity for students enrolled in distance education (online) courses.