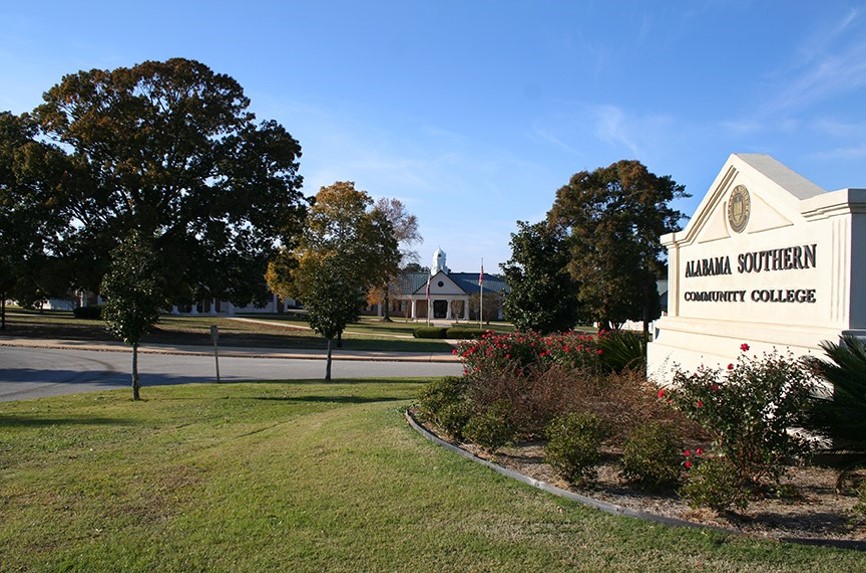 Whether you plan to transfer to a four-year college or make your mark in the workplace right away, we have the program for you. Start your future at Alabama Southern - we'll help you soar to success in less time, with less debt.
Alabama Southern has reinvented the community college, bringing new life to Southwest Alabama and a refreshing change to education in America. Alabama Southern is a state-supported, fully accredited, comprehensive two-year college serving southwest Alabama with campuses in Monroeville, Thomasville, Gilbertown, and Jackson. Alabama Southern offers many of the same courses offered at major universities at a fraction of the cost.
Wide selections of excellent university transfer and career programs, outstanding faculty and staff, small classes and friendly atmosphere have proven to be the right formula for success for over 80,000 alumni. Our occupational programs feature some of the best technology labs in the South and can prepare you for a great job in only two years. Our graduates have distinguished themselves in every profession and career field.
At Alabama Southern, we take seriously our commitment to the communities we serve. "Community" isn't just part of our name- it's part of our mission!
Visit Alabama Southern today! Discover America's most innovative community college!